M a r k e t N e w s
New Packaging Standards Have Been Introduced by E-commerce Startup Jumia Kenya.
Posted on : Thursday, 4th May 2023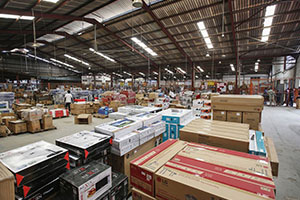 Jumia Kenya, an online retailer, has stated that customers would now receive their online products in the manufacturer's original packaging without any additional wrapping from Jumia.
This is in line with the business' most recent statement, which supports its ESG strategy focused at ecologically actions in the nations where it conducts business.
Instead of additional Jumia-branded packaging, items including clothing and accessories, footwear, TVs, printers, water dispensers and photocopiers will be delivered in the manufacturer's original packaging with an Airway bill pasted on top.
In order to protect privacy and conceal the object, the startup stressed that sensitive and private things would still be packed.
Daisy Langa't, Jumia Manager Stated: "In line with our sustainability agenda, we will continue cutting down on waste created from the packaging material used to pack our customer orders."
"Our updated packaging guidelines will include zero use of carton boxes and cut down on unnecessary Jumia wraps."
"Majority of the items ordered will be delivered with their original manufacturer packaging with just an Airway bill stuck on it."
Jumia prioritises electronic records for data storage to do away with the requirement for paper usage and disposal in order to reduce waste and environmental damage.The action is in line with the national plastic roadmap 2030, which aims to eradicate single-use plastic packaging and provide environmentally friendly substitutes to advance environmental health and employment creation through circularity.
According to Ayub Macharia, the Director of Environmental Education and Awareness in the Ministry of Environment and Forestry, Currently, Kenya is the second African country, after South Africa, to come up with an ambitious plan for controlling plastic garbage.
Source : www.kenyaq.com