M a r k e t N e w s
Tanzania Inks $667M Minerals Deal
Posted on : Tuesday, 25th April 2023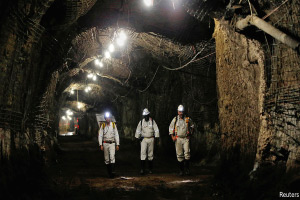 The Tanzanian Government has signed agreements with three Australian mineral companies for the development of rare earth and graphite mines in the country.
Agreements totalling $667 million were signed with mineral exploration companies Evolution Energy Minerals, EcoGraf, and Peak Rare Earths. Peak Rare Earths will mine minerals in Ngualla, the southwest region of the country; Evolution Energy Minerals will mine graphite in the southern region; while EcoGraf will mine graphite in the eastern region as well as minerals in the north.
According to Palamagamba Kabudi, Chairman of the Government of Tanzania's negotiating team, the Government will hold a 16 percent stake each of the jointly established companies that would operate the projects.
The agreements fall under the Government's drive to accelerate negotiations regarding long-pending mining and energy projects.
Source : www.abafnz.com