M a r k e t N e w s
To Increase the Recycling of Plastic Garbage in Kenya, Borealis Funds Ecopost.
Posted on : Monday, 10th April 2023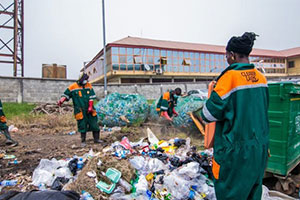 By formalising collecting procedures, increasing recycling capacity and hiring and training collectors, Borealis and Ecopost are collaborating to scale up the collection and recycling of plastic trash in Kenya.

"We very much welcome Borealis's support of our activities to implement the selected modules to improve the informal waste collection," stated Lorna Rutto, Ecopost CEO

She continued: "The funds will make a positive impact to Ecopost as well as thousands of young people and women in marginalized areas. It will be incredibly valuable in creating a more positive socio-economic and environmental impact."

It is estimated that Kenya as a whole produces about 22,000 tonnes of solid trash every day, with Nairobi alone producing over 2,400 tonnes. With only 6% of the nation's land covered in forest, 36% of Kenyans are also severely exposed to deforestation.

By collecting plastic garbage and recycling it using a scalable, repeatable method, Ecopost hopes to advance the circular economy while creating job possibilities for distributors, operators and plastic waste collectors.

In order to create impact at scale and give waste pickers a fair and consistent income, Ecopost formalizes the informal waste-picking community and incorporates training and capacity building across the value chain.

The ultimate objective of these initiatives is to advance garbage recycling in Kenya and encourage a circular economy in accordance with the Sustainable Development Goals of the UN.

Markus Horcher, director sustainability and public affairs at Borealis said: "Mismanaged waste adversely impacts livelihoods, human health and hinders sustainable development. Partnering with Ecopost not only complements Borealis' vision towards a circular economy, but also helps with reducing socio-economic differences, a key target area of the Borealis Social Fund."
Source : www.kenyaq.com