M a r k e t N e w s
Tanzania Kick-starts Contract Preparations for $30B LNG Project
Posted on : Thursday, 23rd March 2023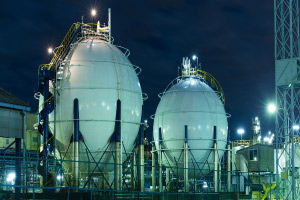 Global energy majors Shell and Equinor have officially started the contract preparations for the development, operation, and maintenance of a $30 billion liquefied natural gas (LNG) terminal in Tanzania.
The preparations follows the finalization of project negotiations with the Tanzanian government.
According to H.E. January Makamba, Minister of Energy of Tanzania, "Negotiations on the construction of the LNG project were complete, and now experts are at work drafting contracts. Of these contracts, one is about the Host Government Agreement and another is on joining blocks 1, 2, and 4, which will provide natural gas for the LNG project."
With the Equinor-operated Block 2 estimated to hold over 20 trillion cubic feet (tcf) of gas while the Shell-operated Blocks 1 and 4 estimated to hold combined reserves of 16 tcf of recoverable gas, the contract would see these Blocks providing feedstock to the large-scale LNG facility.
The milestone comes after Shell, Equinor and the government of Tanzania reached an agreement to fast-track the development of an LNG export terminal in June 2022 following regulatory delays. The Final Investment Decision for the project is expected to be announced by 2025.
Source : www.abafnz.com