M a r k e t N e w s
Kenyan government plans to build highway car charging stations
Posted on : Thursday, 26th January 2023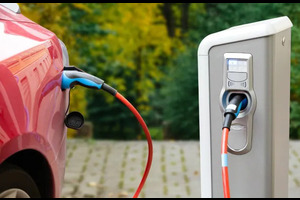 The Kenyan government will build electric vehicle charging infrastructure in all urban areas and along the highways from the next financial year as it hopes to supplement the private sector's bid to accelerate e-mobility.
Njuguna Ndung'u, Treasury Cabinet Secretary, said the government would boost national connectivity through road, rail, port, energy, and fiber-optic infrastructure to provide an enabling environment for economic recovery and inclusive growth. This follows a surge in interest in electric engines as part of attempts to achieve green mobility and mitigate the consequences of greenhouse gas emissions.
In the 2023 Budget Policy Statement (BPS), he stated, "The Government will roll out electric vehicle (EV) charging infrastructure in all metropolitan areas and along highways, as well as offer incentives for the adoption of electric mass transport systems in all cities and towns".
Kenya is racing against the clock to catch up with the rest of the globe in the transition to clean transportation, with a slew of automakers and governments declaring plans to phase out diesel and gasoline-powered vehicles entirely by 2040.
The introduction of electric motorbikes, tuk-tuks, taxis, and the planned buses for the Bus Rapid Transit system has accelerated the transition to electric transportation (BRT).
"The government will give financial and tax incentives for public service vehicles and commercial carriers to shift to electric cars," Prof Ndung'u stated.
Car and General (C&G) stated last year that it will begin selling electric vehicles and tuk-tuks as part of a goal to expand into the 'green' mobility market in order to contribute to the management of climate change and pollution.
The transport industry, particularly road transportation, is the leading source of climate-damaging carbon emissions in Kenya, owing to the widespread use of fossil fuels for vehicle propulsion systems. This has caused traditional petrol/diesel internal combustion engine (ICE) car manufacturers to rapidly convert their business models to EVs in order to protect their total automobile market share.
Prof Ndung'u stated that the government will use the Hustler Fund's financial support for the bodaboda sector to boost the embryonic electrical car and motorbike assembly business. He highlighted that speeding the shift to electric cars is a win-win situation in terms of helping to Kenya's goal to reduce emissions, providing cheaper transportation, and capitalising on the enormous local and regional motorbike market to establish an electric vehicle sector.
Kenya Power has already committed to building electric charging stations for homes, companies, and the general public around the country as the transition to sustainable transportation gains traction.
Source : neqfric.co