M a r k e t N e w s
KENYA: Berlin Grants Euro 112 million for Renewable Energy and Green Hydrogen
Posted on : Wednesday, 11th January 2023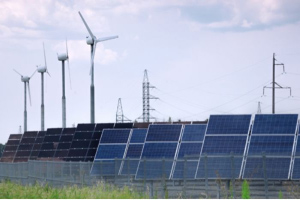 Kenya and Germany are stepping up their energy cooperation. Berlin wants to rely on hydrogen for its energy transition and replace Russian gas. And as part of this policy, Germany wants to support Kenya in developing new sources of clean energy, including green hydrogen. Like Namibia, where Germany is supporting the production of green hydrogen and its derivatives, Kenya has enormous potential for renewable energy.
The East African country already has one of the most diversified electricity grids on the continent, with an installed capacity of more than 2,800 MW according to Power Africa. This electricity is generated from hydroelectric, geothermal, solar, wind, biomass and thermal capacity of 749 MW. For solar alone, Kenya has an exploitable potential of 15 000 MW according to the Energy and Petroleum Regulatory Authority.
What's in it for Kenya?
"Germany hopes to help Kenya develop a green economy based on hydrogen. With a particularly high availability of renewable energies and a good infrastructure compared to other regions, Kenya has favourable starting conditions and the potential to become a regional pioneer in this future-oriented technology," says the BMZ.
The German government is thus announcing funding of 112 million euros to support Kenya's energy policy. Like Egypt and Namibia, the country wants to become a key player in the development of the global green hydrogen market in the coming years.
It was not until the 27th United Nations Climate Change Conference of the Parties (COP27) that investors showed interest in Kenya. Fortescue Future Industries (FFI) is one such investor. On the sidelines of the climate negotiations, the subsidiary of the Australian group Fortescue Metals signed an agreement with the Kenyan authorities for the production of green ammonia, first in Naivasha, near the Olkaria geothermal field in Nakuru County, and then in the coastal towns of Lamu and Mombasa.
Source : www.abafnz.com