M a r k e t N e w s
Equator Mobility, an EV leasing company, is expanding in Kenya
Posted on : Monday, 26th December 2022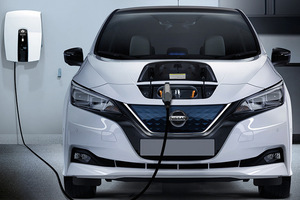 Equator Mobility, formerly META Electric, is expanding its activities in Kenya with the goal of quickening the shift to electric mobility. It began operations last year with the introduction of a B2B leasing programme with the possibility of direct sales for commercial electric cars, seed-funded by Maris Ltd, an Africa-focused investment firm. Lease terms range from 6 to 12 months.
The goal has always been to bridge the gap between business transportation and electric mobility. The majority of brand new electric automobiles on the market today still have greater upfront purchase prices than similar internal combustion engine vehicles. Potential consumers of electric vehicles are often put off by this. Leasing models remove this significant hurdle.
Starting with BYD's electric T3 van, Equator Mobility's first focus was on fleet operators in the e-commerce, logistics, and security industries. Reducing downtime and maintenance costs in these sectors can unleash considerable benefits while also naturally lowering carbon and pollutant emissions in Kenya's transportation industry.
Equator Mobility is currently expanding its operations to encompass additional vehicle categories, such as fleet operators that provide passenger shuttle services in the hotel industry and corporate staff shuttle services. As part of their ESG initiatives, premium hotels are now actively seeking to provide greener transportation choices to their guests.
As a result, the company recently joined forces with Humming Bird Transport, one of the biggest fleet operators in Kenya, and added many 40 kWh Nissan Leaf vehicles to its expanding fleet. The Nissan Leaf 40 kWh is one of the few EVs that can give enough range, specifications, and cost for corporates in Kenya. Equator Mobility is brand neutral and has lined up numerous EV models from many OEMs across multiple vehicle categories to enhance its fleet as demand for EVs grows. Humming Bird Transport plans to deploy at least 100 EVs in the next 24 months.
In addition to having lower tailpipe emissions, Kenya is the perfect place to embrace electric vehicles because of the variety of energy sources used in the nation's electrical industry. One of the largest sources of CO2 emissions is the transportation sector, therefore lowering tailpipe emissions from cars by spreading out electric mobility will be one of the main strategies to improve the quality of the air in the nation. With roughly 90% of Kenya's electricity coming from renewable energy sources including geothermal, wind, hydro, and solar, the switch to electric vehicles will result in a highly clean electric grid powering the country's fleet of vehicles.
Source : neafric.co