M a r k e t N e w s
OOMCO expands its operations in Tanzania and Saudi Arabia
Posted on : Monday, 26th December 2022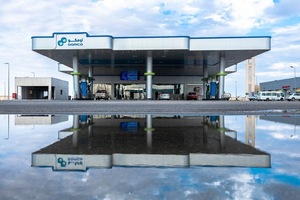 Oman Oil Marketing Company (OOMCO) has opened 23 service stations in Saudi Arabia and Tanzania. These positions are part of the company's regional expansion strategy for its one-stop-shop network.
The new Saudi forecourts include three filling stations in Jeddah, Al Dhahran, and Al Safwah, bringing the company's total footprint in the Kingdom to 12 points of sale. Meanwhile, the Oman-based company has opened its 11th service station in Tanzania, its first in the capital city of Dar es Salaam.
"Our development plan allows us the potential to not only improve our company expansion, but also utilise the strength of the continuous bilateral trade connection between Oman and Saudi Arabia. We also continue to invest in Tanzania because to the country's predicted rise in car registrations, as well as its favourable macroeconomic outlook and stability," said Jaber Al-Wahaibi, OOMCO's General Manager of International Retail.
As the corporation continues to expand "beyond the pump," the brand's stations provide fuelling capabilities in addition to branded food, beverages, and automotive services. With more and more service stations being available to clients in these two nations—which both have a long-standing bilateral connection with the Sultanate of Oman—these regions are among the company's primary growth markets.
By 2023, OOMCO intends to run a total of 26 stations in Saudi Arabia and 17 stations in Tanzania.
Source : neafric.co