M a r k e t N e w s
Nairobi Will House The African Headquarters Of Nexgen Packaging
Posted on : Tuesday, 20th December 2022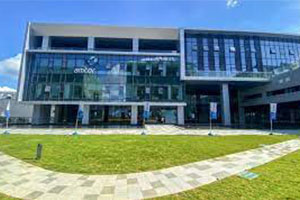 NEXGEN Packaging, a US-based packaging company has started building its African headquarters in Nairobi, Kenya.

The investment, which is situated in the Export Processing Zone on the Athi River, will support the business' operations in Ethiopia, Egypt and West Africa.

Kenya will serve as the company's main industrial hub in Africa.

Manuel Torres, managing director of NEXGEN's Europe, Middle East and Africa (EMEA) operations stated: "We are beyond thrilled about the chance to establish our African headquarters in Kenya".

"We are assembling a fantastic team in Nairobi with extensive local and industry knowledge."

"I am convinced that customers will recognise right away the value we will bring to their African manufacturing operations when combined with the investments we are making in capabilities and capacity."

In order to increase its sustainability, Nexgen has teamed up with Contech Container Technology to construct three facilities in Kenya out of repurposed shipping containers.

"Our staff at Nexgen takes great satisfaction in exceeding the present and future needs of our customers, which is why we are strategic to many brands and retailers internationally," stated Nexgen CEO Jim Welch.

"Africa is currently very interested in producing clothing, footwear and household goods, and this interest will only increase over the next few years".

"The investment in Kenya is a prime illustration of how we match our investments with the strategic requirements of our clients".

Nexgen creates packaging for retailers, clothing companies and shoe companies.

The business also has offices in Hong Kong, Chicago and Madrid in addition to Kenya.
Source : www.kenyaq.com