M a r k e t N e w s
Africa: Solarise Raises $33m to Provide Solar Power to Businesses
Posted on : Monday, 12th December 2022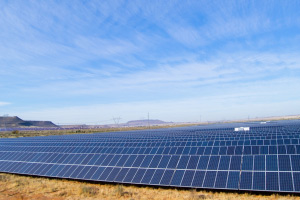 Solarise Africa has funds to expand its solar PV portfolio in Africa. The Sandton, South Africa-based Company has raised €33.4 million. The facility was secured in a transaction arranged by the Facility for Energy Inclusion (FEI), a renewable energy financing facility set up by the African Development Bank (AfDB) and managed by Lion's Head Asset Management.
The EIF is providing $21.4 million in financing. Dutch impact investor Oikocredit is contributing US$7 million. The remaining US$5 million is being provided by the AfricaGoGreen Fund (AGGF). The funding will enable the company to accelerate the development of its project portfolio in Kenya and other countries in Africa.
"We are proud to welcome these 3 prestigious new investors to our existing investor group. Throughout 2022, we have significantly increased our footprint and portfolio, and with this new loan, we will be able to catapult our efforts to advance the adoption of renewable energy in Africa," rejoices Jan Albert Valk, Managing Director of Solarise Africa.
With the support of local partners, the company co-founded by Patrik Huber and Jan Albert Valk develops, finances and operates systems for commercial and industrial (C&I) customers. The company is active in South Africa, Rwanda and Kenya, where it supplies several companies with solar photovoltaic energy. A few weeks ago, Solarise Africa announced an alliance with solar energy provider Centennial Generating. Through this partnership, Solarise wants to expand its services in East Africa, targeting the Ugandan and Zambian markets.
Source : www.abafnz.com