M a r k e t N e w s
Build a house in 8 days with precast concrete technology
Posted on : Friday, 8th August 2014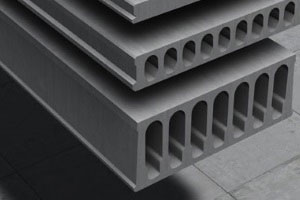 As Kenya grapples with an acute shortage of housing, entrepreneurs are at the front-line of efforts to provide low cost homes to medium and low-income households.

A growing list of builders are now adopting new technologies in building their latest projects. Precast concrete is one such technology that promises to increase the supply of affordable homes in the country.

Precast concrete is made by casting concrete on a steel pallet in a workshop and curing it in a regulated curing chamber before shipping the material to a construction site for installation.

The whole process makes it possible for a builder to put up a house in just eight to 10 days, compared to the traditional method of piling hollow blocks on top of each other, which takes around 60 days.

Some of the main advantages of precast technology include speed of construction, cost-saving and durability. Using this technology, a builder can save up to 60 per cent of the time taken to put up a similar project using conventional construction methods, while saving costs by up to 30 per cent.

The growing demand and acceptance of modern construction technology among local developers has lured a Chinese investor into the Kenyan real estate market.

Boleyn Magic Wall Panel Limited is building a precast housing plant in Kitengela, Kajiado County, from where it will produce wall panels, hollow-core slabs for flooring/roofing, columns and prestressed beams.

"The precast elements will be applied in construction of apartments, villas, office buildings, shopping malls, schools, hospitals and highway bridges," said Jack Liu, BMWP managing director.

The factory, which will be commissioned in December, has annual production capacity of 50,000 housing units and will employ over 200 people.
Source : abdas.org