M a r k e t N e w s
Huhtamaki Positive Packaging deal will target Africa and UAE
Posted on : Wednesday, 6th August 2014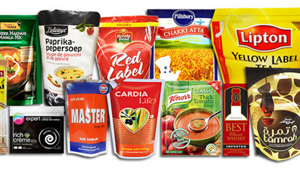 Huhtamaki will acquire Positive Packaging for $336m, with the sale expected to be complete by September.
The acquisition of the privately owned flexible packaging company includes all nine manufacturing facilities including India, Africa and the UAE and the business will now become part of Huhtamaki's Flexible Packaging division.
Product development
Katariina Hietaranta, head of group communications and investor relations, Huhtamaki, told FoodProductionDaily, the two firms will continue to trade separately until the close of the transaction.
"The integration of the two companies will allow us to serve our customers better in a wider geography. These will remain the main focus of the business," she said.
"The first focus area is to ensure a smooth transition and customer service to all existing customers, across both businesses. Then, we will look for growth and new product development."
Hietaranta added the company chose to partner with Positive Packaging because it has a similar customer base and complementary product range. For example, it supplies pouches for the frozen food industry, dairy products, tea and coffee.
IMEA region
"The combined business creates an unmatched footprint in the IMEA (India, Middle East & Africa) region and this gives us the platform to become a strategic growth partner for our customers in their emerging markets growth strategy – including the Middle East," she said.
"Positive Packaging already has a great position in the Middle East with three manufacturing facilities in the UAE, one of which is brand new. We look forward to serving our joint customers both in this region and other markets, particularly Africa."
After the transaction is closed Positive Packaging will become part of Huhtamaki's Flexible Packaging business segment and the units will operate as sister units in the future.
The annual net sales of the business to be acquired are approximately €220m and it employs approximately 2,500 people in India, the UAE and has sales offices across seven countries.
Shashank Sinha, executive vice president, Huhtamaki Flexible Packaging, said with the acquisition it will expand its flexible manufacturing into the Middle East and double sales in Africa.
Source : www.foodproductiondaily.com