M a r k e t N e w s
Tanzania: Cotton Firm Trains Farmers How to Improve Production
Posted on : Tuesday, 5th August 2014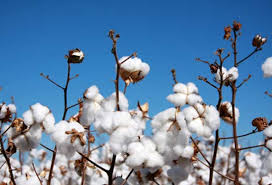 Mwanza — COTTON and textile development programme (CTDP) is promoting twenty high performing farmers to be village-based agro dealers in charge of quality input service providers.
CTDP input Market Manager, Ms Lillian Magak said here over the week-end that the dealers have been trained by experts from the Arusha-based Tropical Pesticides Research Institute (TPRI) to ensure that they buy seeds on time, and from reliable sources.
"TPRI taught village based experts on how to identify inputs, improved seeds and fertilizer that are registered for the use in Tanzania, how to use them, when and how to mix it and both positive negative effects on environment ," said Ms Magak.
Due to low yields from different crops, he said, these village-based agro dealers are expected to be ambassadors and trainers of farmers in their respective districts, using conservation agriculture practices among cotton and other farmers including a range of best practices for cotton and other crops.
The skills imparted on farmers will also create farmers' access inputs, necessary to adopt best practices and promote contract farming and other farming business models where contract faming is not possible. The knowledge will also enable farmers to access additional quality inputs improved seeds and fertilizer.
The objective of the training is to impart 62 farmers from both Tanzania Gatsby Trust (TGT) and other farmers on Village based agro dealers.
Ms Magak noted that they taught on how to handle, sell the differences between agro inputs usage and safety handling and disposal of empty container while at the same time the effects of inputs on the environment effects of these inputs.
She said that the main objective of the training for the village based agro dealers is to educate them, link them at the agro dealers and also make the inputs including improved seeds at the doorstep of the farmers.
Out of these 62 farmers, 28 were high performing farmers from 14 districts of Geita, Biharamulo, Kibondo, Nzega, Maswa, Meatu, Bunda, Bariadi, Busega, Itilima, Shinyanga, Kwimba, Busega, Kakonko and Musoma graduated as Village based agro dealers.
Akisa James a best cotton farmer in Bunda district in Mara region said that the training has helped a lot to the Farmers as they have become village based agro dealers and pesticides experts.
She said that they are now confident in applying pesticides, fertilizer and seeds, something at the first place was difficult as the challenge was the usage of pesticides, fertilizer and seeds.
Ms Akisa said further that the existing challenge that has led to conflict between government and cotton farmers is the effective usage of pesticides, fertilizer, manure and seeds.
Mwanza Region Agriculture Officer Mr Philipo Mkama who was the guest of honour said that the training was of paramount importance as imparting effective usage of pesticides, fertilizer and seeds are a revolution to the farmers, insisting graduates to implement what they acquired from the training in their respective places.
TPRI training coordinator, Mr Habibu Mkalanga said that to curb the rampant problem, there should be a well defined and effective inspectorate services with well training equipments and fund for inspectors.
Source : allafrica.com