M a r k e t N e w s
Kenya: Coffee Board Takes Crop to Western
Posted on : Tuesday, 5th August 2014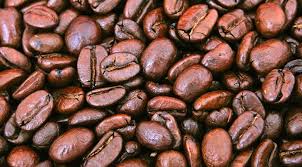 The Coffee Board of Kenya will introduce the Robusta variety in western Kenya in a bid to boost the country's total production by enabling non-traditional areas to grow coffee.
It said this, besides encouraging farmers to grow other varieties, will reverse the declining production of the crop.
"We will create awareness among farmers in Rift Valley areas of Bomet and Nandi, and in western Kenya zones that border Uganda because of their favourable climate, to entice them to grow the robusta coffee," said Isabella Nkonge, Coffee Board of Kenya's acting managing director.
Lack of incentives, rising production costs and poor international coffee prices have pushed farmers to rethink their options, including uprooting the coffee bushes.
"Farmers instead opt for fast-moving horticultural crops, while others are putting up real estate where coffee existed," said Dan Miano, a Nyeri farmer.
Coffee production decreased by 18.8 per cent in 2013 to 39,800 tonnes from 49,000 tonnes in 2012, according to the Economic Survey 2014.
Source : allafrica.com