M a r k e t N e w s
Govt. Industrialisation Agenda Vowed By Pharmacists In Tanzania
Posted on : Thursday , 19th March 2020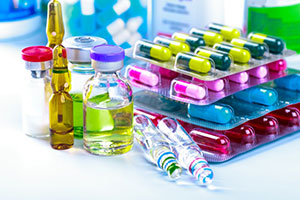 Pharmacists in the country have vowed to support the government industrialisation agenda and improvement of health service initiatives undertaken in the country.
Addressing a press conference in Dar Es Salaam, Mr Issa Hango who serves as president of the Pharmaceutical Society of Tanzania (PST) said as pharmacists were scheduled to hold the annual general meeting (AGM) and a scientific conference mid this month they expected to come up with best ways of supporting the agenda.
"The AGM scheduled for March 16-17, this year, will bring together pharmacists from different parts of the country who will discuss and come up with resolutions on how best to boost quality pharmaceuticals and medical equipment related industries currently under construction," said Mr Hango.
He noted that the government had made strides in improving the health sector by increasing the number of hospitals and health centres as well as attracting investments in pharmaceutical industries in which the pharmacists must contemplate ways of taking part for the sustainability of the health sector which was a pillar for the country's production.
"PST has learnt that there are some complaints related to thefts of medicines at various health centres. On this, PST advises employing qualified and ethical persons to handle pharmaceutical equipment," he said.
Source : newzmart