M a r k e t N e w s
NEW POWERHOUSES OF TANZANIA IN THE FLEXIBLE PACKAGING AND LABELING INDUSTRIES
Posted on : Tuesday , 16th April 2019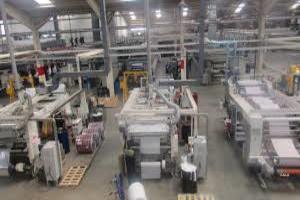 A dominant maker of flexible packaging items with an emphasis on printed roll stock and pouches for a wide assortment of Industries in Tanzania is none other than Creative Packaging Limited. In outcome with their Company name they have confidence in utilizing their inventiveness and creative potential as their particular business process in giving imaginative and cost-effective adaptable packaging solutions for every one of their clients hence making packaging speedier and productive. They consider in being near every one of their clients and prospects in a prolific and viable way.
Among not many note worthy players in the field of flexible packaging. They are a professionally managed company catering to the necessities of a wide range of Local, National, Multinational and Corporate players. To give the products an aggressive edge, Creative Packaging Ltd shapes packaging materials to suit the practical goals of the items and additionally the tasteful prerequisites of the brand.
Extrusion 3 layers, P.P. extrusion, mono layer extrusion, co extrusion for milk pouches, co extrusion for shrink-wrapping, and HDPE extrusion for shopping bags these are the various packaging products manufactured by the company. They are located at Dar es Salaam. To print on LDPE, BOPP, metalized BOPP, paper, P.E. Paper in full color process, meeting international standards state of the art technology multi-color flexographic printing machineries from Europe are used. The various combinations in which the laminating machines work are BOPP, BOPET, metalized BOPP / BOPET, aluminum foil, paper, PE lamination etc.
Another major player in this industry, Omar Packaging Industries are the producer of HDPE shopping bags LDPE carry bags milk pouches in rolls LDPE water pouches in rolls, shrink-wrapping in rolls and LDPE sheeting in rolls. Most of the products produced by Omar Packaging are used captively by the sister concerns. They also laminate for detergents / soaps, biscuits, confectionery, potato chips & snack foods, rice, sugar, peanuts, LDPE / HDPE /PP bread bags, bags and for feminine towels. They are launching a few new products such as high quality cello tapes (BOPP make both plain and printed) from raw materials imported from BOPP, Italy.
In Sub-Saharan Africa All4Labels Tanzania are striving to be the most reliable, competitive and preferred, partner for innovative label and packaging solutions of the FMCG industry. Our promise to you is to deliver premium packaging solutions in combination with a competent friendly and reliable service at a competitive price. By constantly driving innovation and excellence with our dedicated and passionate All4Labels team. They will stay ahead of their competition.
The reason for their customer satisfaction and lasting trust in their performance is their Quality. The basis of all their activities is quality .It defines their relationship with their customers, their suppliers and their employees. In each area of their business their product and service quality is monitored and certified. Through research and development continuous innovation of their products, processes and services is what they stand for. By approving only certified products and services in respect of quality, sustainability, health and safety as well as ethics standards is our responsible sourcing. Sustainable manufacturing by reducing the consumption of raw materials, energy and water, by reducing pollution, emission and waste and by reusing as well as recycling of consumables where ever possible without compromising in quality of the produce as well as maintaining the highest ethical standard, safety ,and health, within our group of companies.
Source : Bizmart