M a r k e t N e w s
ENERGY NEEDS IN TANZANIA MET BY INVESTORS INVITED FOR WIND SOLAR PLANTS
Posted on : Saturday , 13th April 2019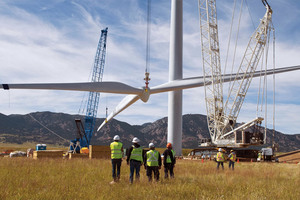 As part of plans to diversify its energy generation mix and meet growing demand. Tanzania is seeking investors to build wind and solar power plants. With a minimum capacity of 50MW each the wind power plants are expected to generate 200MW .With a minimum capacity of 20MW each.The solar plants will generate 150MW located in Dodoma, Singida, Shinyanga, Mwanza, Simiyu, Njombe and Iringa Regions.The projects are expected to run over the next two years.
A notice from the Tanzania Electric Supply Company (Tanesco) read "To undertake feasibility studies, finance, build, own, operate and transfer". Tanesco is also pleased to present this opportunity to prospective developers wind power projects of a capacity of not less than 50MW". The level of exploitation is yet to develop though Tanzania has immense solar and wind power potential.
In Tanzania the first-ever wind farm has been approved to be built.
Solar power generation potential of the country is estimated to be equivalent to that of Spain, covering more than 10 per cent of the country, an area the size of Malawi a high wind power potential area ,which has greater potential than that of the US State of California.
Raising the possibility of round-the-clock power generation,"Certain areas of Tanzania with high solar irradiation also have high wind speeds at night." notes an energy mapping study by the World Bank.
Energy demand has been growing at an annual average of 10 per cent in recent years, driven by investments in the mining and manufacturing sectors according to Tanesco.
With the hope of increasing capacity from the current 1,585MW to about 10,000MW by 2025. To meet the increasing demand, Tanzania is investing in wind, solar, hydro, coal, natural gas and geothermal. Also upgrading and expanding transmission and distribution systems are being done by the country.
In East Africa, Tanzania currently generates about two per cent of power from wind and solar thisis ecpected to be boosted by the coming on stream of the Lake Turkana Wind Power.
In the central part of the country Tanzania has licensed a subsidiary of Australia's for the project near Makambako town at the junction of Njombe, Iringa and Mbeya. Known by Windlab Ltd to build 300MW Miombo Hewani wind farm.
An environmental and social impact assessment certificate has been obtained byWindlab Developments Tanzania Ltd.
The initial part using up $300 million for 100MW comprising of up to 34 wind turbines and a transmission line to the national electricity grid at Makambako substation Windlab said the project will be undertaken in phases.
Source : Bizmart